I've just returned from spending an incredible week in Orlando, attending Workday Rising 2022. It was fabulous to feel the energy of almost 10,000 attendees in-person coming to the conference after three years.
Workday always does a fantastic job of hosting a terrific user conference with innovative, strategic, and informational sessions to cater to various audiences.
And this year was no different.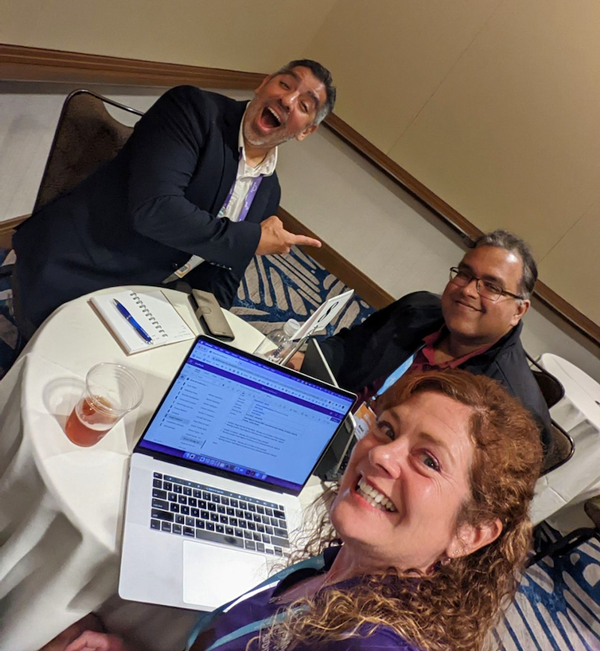 We kicked off the week with Workday's annual analyst day; I had the opportunity to meet with Tim Faith at Gartner, R "Ray" Wang at Constellation Research, Liz Herbert at Forrester, and Larry Carvalho at Robust Cloud.
It's always great to hear these incredibly smart and accomplished analysts share their perspectives on what is happening in the industry, how Workday is responding to active trends in the office of the CFO, and provide them an update on Auditoria.AI and the innovations that we are bringing to the market.
Aneel Bhusri, Workday's CEO, had a fabulous keynote on Day 2. He talked about the growth that Workday is experiencing, how they continue to innovate and focus on customers, and, very importantly, asserted that they are an employee-first company. Happy employees always translate to happy customers, and that's been Workday's mantra since day one.
I was also fortunate to sit on several customer panels. These included a panel session with Amit Sharan, CIO at Liveramp, Trey Henderson, VP/Controller at match.com, and Perri Ma, VP of HR Transformation/shared services at Warner Bros.
Each of them discussed their evolution and growth with Workday and how the business is intricately connected with IT as part of their transformation journey.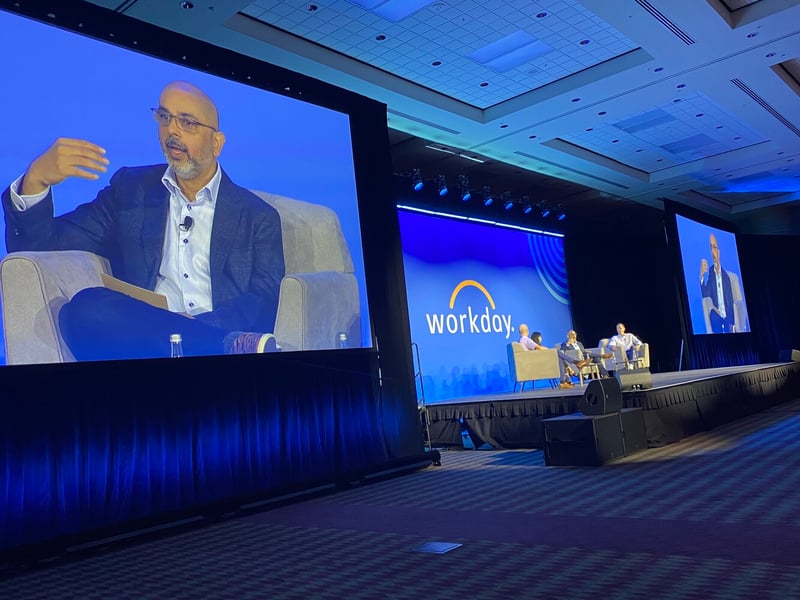 Another panel I was glad to attend featured the CIOs from LabCorp, Morningstar, and Drury Hotels. Each of them talked about the needs for IT in today's changing hybrid world, some of their key innovation plans, and how they plan to further innovate on the Workday platform.
And a key trend that each leader focused on was the need for automation.
The need for greater Automation was a consistent theme throughout the conference. Workday itself made several announcements for the office of the CFO, where it plans to deliver additional automation capabilities to create a truly frictionless finance experience. This includes a capability called ML Forecaster which automatically generates comprehensive and insightful forecasts by allowing users to incorporate both historical and third-party data such as Labor Statistics; capabilities around Contract Search Automation in Workday's strategic sourcing module which automatically extracts key metadata and clauses from third party legacy contracts or paper to uncover risks and manage contract obligations; and lastly a capability in Workdays Expenses module called Expense Protect which automatically detects potential duplicate expenses thereby eliminating the need for manual review.
Another super-interesting capability that Workday announced was advanced reporting on ESG initiatives. Workday Supplier Sustainability helps customers better understand their suppliers' science-based targets, actual and derived CO2 emissions and their ESG ratings from third-party analysts.
Automation was also key to Auditoria's announcements and activities at Rising this year. One of our product managers, Taylor Mageland, had a session on Automation and Advanced Artificial Intelligence to supercharge Workday.
Taylor took the stage with one of our customers, Srinivasa Gudugundla, Senior Director of IT Business Transformation at Liveramp, and discussed how Auditoria's AI-based Bots are being used to accelerate the Accruals and monthly close process at LiveRamp. This session was incredibly well attended with close to 200 attendees and universally well received with the content presented. one of the polling questions was particularly interesting where the audience was asked about the level of automation in their company, and the results were pretty amazing.
Approximately 85% of the audience had less than 25% automation in their supplier accruals process today which meant longer cycle times, leading to a delay in the closing of the books.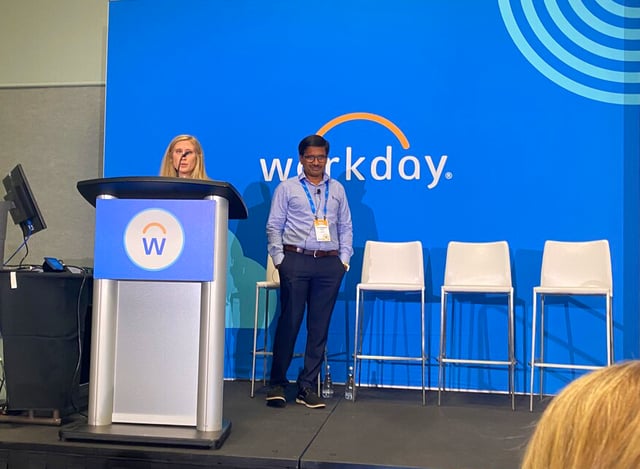 The feedback on the need for Automation was stark and Well in alignment with the results shared by Auditoria in our "2022 State of Automation in the back office" survey that we published a couple of months ago. As you can see in the infographic below, repetitive work is holding finance back, and the need for automation is critical in almost every finance function.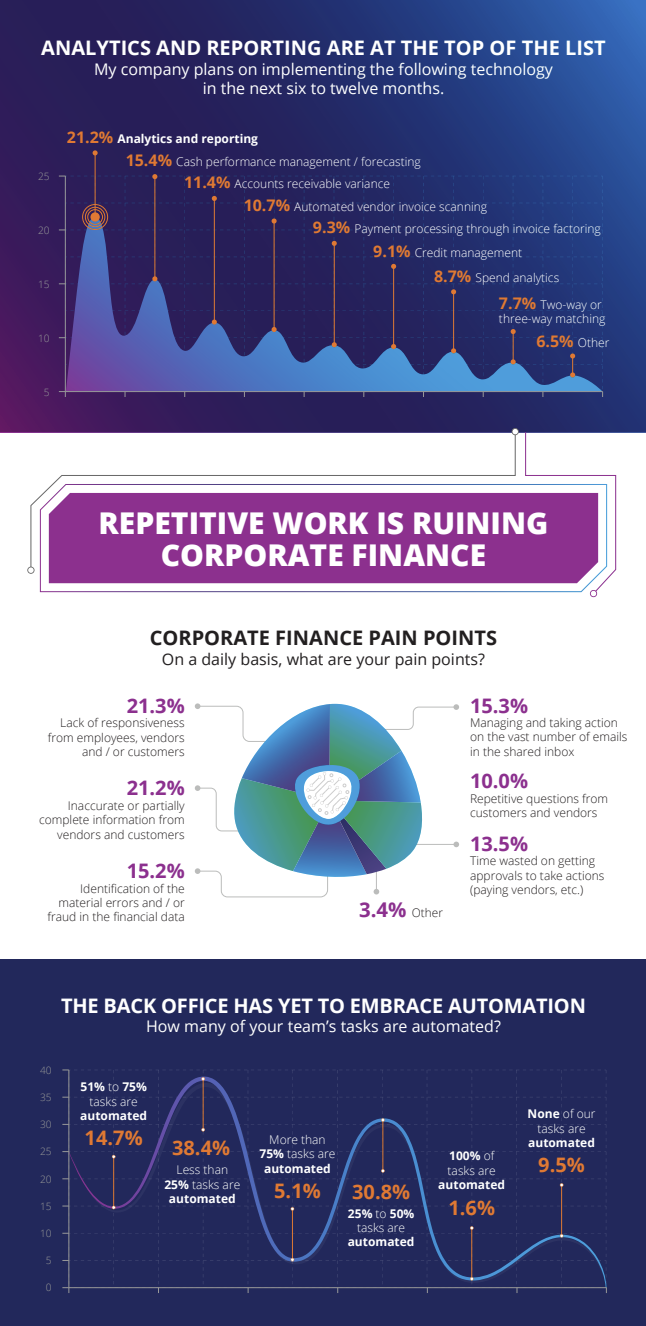 Automation and AI were also critical aspects of the theater presentation from Nick Ezzo, Auditoria's VP of marketing. Nick provided a short overview of Auditoria's SmartFlow platform along with automation capabilities based on AI, machine learning, and natural language processing in the areas of accounts receivable, vendor management, invoice digitization, and accruals.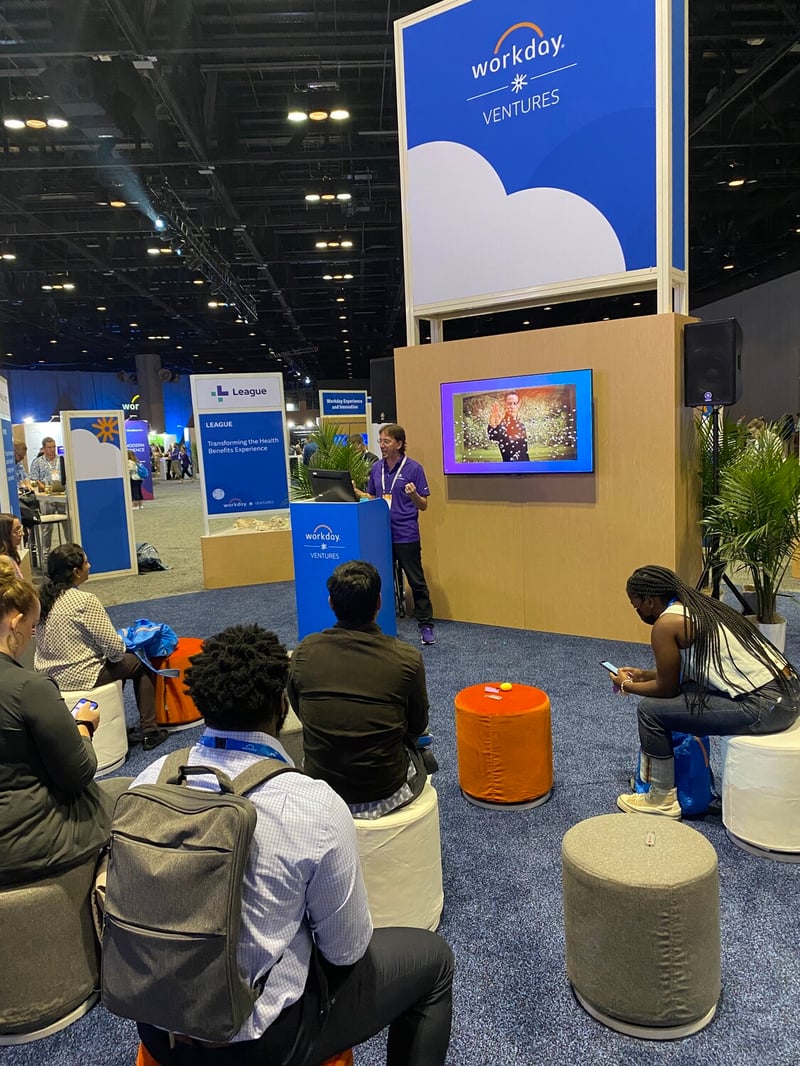 And to cap it off,
Auditoria announced that we have formally been certified by Workday
to have our Smartflow platform fully integrated and built for Workday's financial management cloud applications. For Workday customers, this means end-to-end bidirectional integration, the ability to leverage Auditoria SmartBots for your Collections, Accruals, or Invoice Digitization, support for the latest releases of both Auditoria and Workday products, and complete peace of mind when rolling out Auditoria in a Workday environment.
Overall, it was a fabulous event. It was terrific to collaborate and engage with innovative and highly committed Workday customers, partners and employees worldwide. We met with over 500 people over the course of the event, and I hope every one of you walked away with a clear appreciation of what Auditoria can offer for you as you extend your Workday investments.
I can't wait for Rising 2023 in San Francisco, California.